About Dr. Joel Maier, MD, FACS
Cincinnati Plastic Surgeon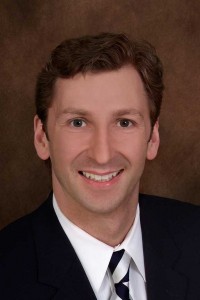 Dr. Joel P. Maier is double boarded by the American Board of Plastic Surgery (abplsurg.org) and the American Board of Surgery (absurgery.org), as well as a Fellow of the American College of Surgeons (facs.org).
A native of Portland, Oregon, Dr. Maier received his B.S. in Biology from Portland State University, followed by his M.D. from Oregon Health & Science University. Dr. Maier completed a traditional general surgical training program starting with a General Surgery residency at The Mary Imogene Bassett Hospital in Cooperstown, New York, an affiliate of Columbia University College of Physicians and Surgeons. Dr. Maier then completed a Plastic Surgery residency and Burn fellowship at Vanderbilt University School of Medicine. He then further honed his skills by completing a Breast & Body Aesthetic fellowship in Nashville, Tennessee with renowned Aesthetic Surgeons, Drs. Jack Fisher, Mary Gingrass, & Melinda Haws.
Board Certified
After his training, he started practice in Portland, Oregon performing primarily Cosmetic Breast and Body Contouring. After four years of practice, Dr. Maier decided to move to Kentucky to be closer to family where he will continue his passion of practicing the full spectrum of Plastic Surgery with an emphasis on cosmetic breast and body contouring.
Don't you think you deserve a specialist? We think so . . .
The American Board of Plastic Surgery (ABPS) is one of the 24 specialty boards recognized by the American Board of Medical Specialties (ABMS). It is the only ABMS board which certifies in the full spectrum of the specialty of plastic surgery of the entire body. That is, plastic and reconstructive surgery of the head and neck, trunk and extremities.
By choosing a plastic surgeon who is certified by The American Board of Plastic Surgery, Inc., you can be assured that the doctor has graduated from an accredited medical school and has completed at least five years of additional training as a resident surgeon in a program accredited by the Accreditation Council for Medical Education or the Royal College of Physicians and Surgeons of Canada. This includes a minimum of five years of residency training in all areas of surgery, including at least two years devoted entirely to plastic surgery. Certification is a voluntary process a surgeon seeks after this training. To become certified, the doctor then must pass comprehensive written and oral exams.
We suggest you visit the link on their home page to American Board of Medical Specialties website (www.abms.org) and click on 'Is Your Doctor Board Certified' to check whether a doctor is board certified by any of the 24 ABMS Boards.